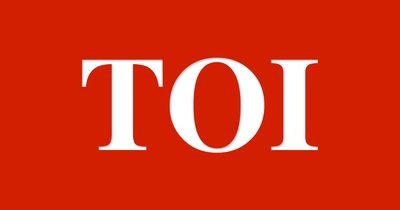 Ayodhya: More than a month after elections were held to UP Shia Waqf Board on directives of Allahabad High Court, the Board is yet to be constituted. The chairman hasn't been elected nor has the government nominated five members to complete the quorum. And the delay is being attributed to the lethal run of the Covid second wave.
Election of members from mutawalli quota was held on April 20, which witnessed the return of controversial former Shia Waqf Board chairman Waseem Rizvi, despite an uproar in the community over his writ in Supreme Court against some Quranic verses.
Shia Waqf Board CEO Naseer Hasan told TOI the pandemic has deferred constitution of the new board or election of the chairman. "The state is battling the pandemic and chief minister is busy in Covid control. We hope the government will nominate members to the Board when the second wave ebbs," he said.
Talking to TOI, minister for minorities affairs Mohsin Raza said, "Constitution of the Shia Waqf Board is priority for the state government. We respect the feelings of the community, who are demanding a transparent, corruption-free Board. We hope to elect a non-controversial and efficient chairman and constitute a Board that will work for the welfare of the community. Those embroiled in corruption are already facing CBI inquiry. We must give a chance to people with a clean image to govern the Board."
On March 24, the Uttar Pradesh government announced the schedule for the Shia Waqf Board elections in compliance with orders of the high court, which had asked the UP government "under which authority of law it appointed an administrator" in the Shia Waqf Board.
FacebookTwitterLinkedinemail">EMail