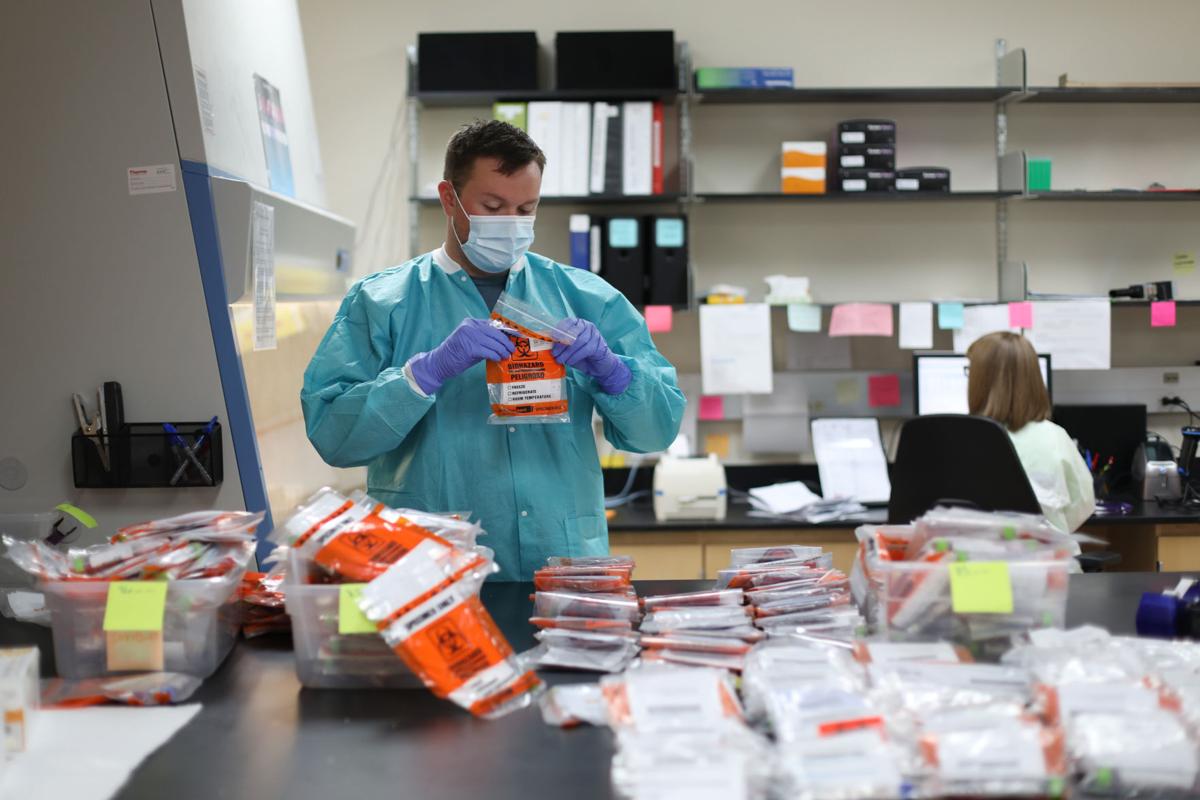 Star-Tribune staff

The total number of coronavirus cases in Wyoming grew by 108 on Friday, with the number of confirmed cases rising by 63 and the number of probable cases rising by 45, according to the Wyoming Department of Health's daily update.
There are new confirmed cases in Albany (one), Big Horn (three), Campbell (two), Carbon (nine), Crook (one), Fremont (14), Goshen (two), Laramie (two), Lincoln (two), Natrona (five), Niobrara (one), Platte (one), Sublette (three), Sweetwater (four), Teton (20). The department subtracted confirmed cases from Converse (one), Johnson (two), Park (three) and Washakie (one) counties.
Additionally, 151 new coronavirus recoveries were announced: 109 confirmed and 42 probable.
There are currently 44 Wyomingites hospitalized with COVID-19, the lowest number since Oct. 6.
Numbers to know
Active cases: 750 (1,026 including probable cases)
Hospitalized patients: 44 (down four from Thursday)
Deaths: 624 (28 announced this week, 28 announced this month)
Total cases: 52,576 (44,911 confirmed, 7,665 probable)
Total recoveries: 50,926 (43,537 confirmed, 7,389 probable)