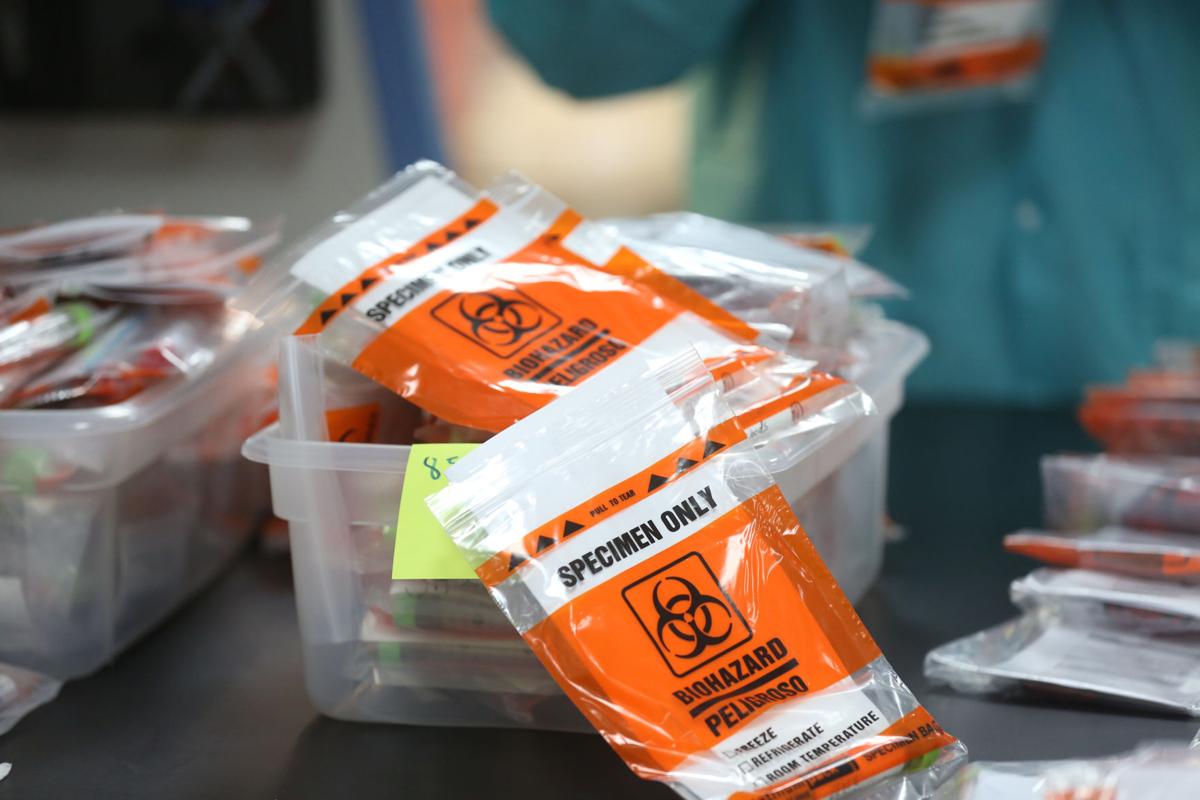 Star-Tribune staff

The total number of coronavirus cases in Wyoming grew by 152 on Friday, with the number of confirmed cases rising by 112 and the number of probable cases rising by 40, according to the Wyoming Department of Health's daily update.
There are new confirmed cases in Albany (five), Big Horn (three), Campbell (three), Carbon (35), Fremont (two), Goshen (one), Hot Springs (one), Lincoln (four), Natrona (14), Park (six), Platte (four), Sweetwater (25), Teton (11) and Uinta counties. The department subtracted confirmed cases from Converse (one) and Sheridan (one) counties.
Additionally, 110 new coronavirus recoveries were announced: 67 confirmed and 43 probable.
Numbers to know
Active cases: 523 (762 including probable cases)
Hospitalized patients: 31 (same number as Thursday)
Deaths: 662 (15 announced this week, 66 announced this month)
Total cases: 53,683 (45,583 confirmed, 8,100 probable)
Total recoveries: 52,259 (44,398 confirmed, 7,861 probable)
First vaccine doses received: 83,675 (43,875 Pfizer, 39,800 Moderna)