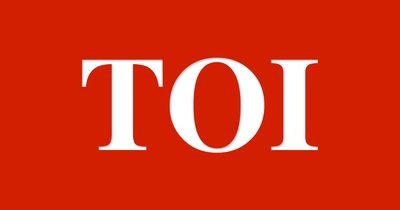 Lucknow: Byelections are set to be held in at least five seats that fell vacant following deaths of BJP lawmakers in the lethal second Corona wave.
The five BJP MLAs who passed away after contracting Covid include Ramesh Chandra Diwakar (Auraiya), Suresh Chandra Srivastava (Lucknow-west), Kesar Singh (Nawabganj, Bareilly), Dal Bahadur Kori (Salon, Rae Bareli) and Vijay Kashyap (Charthawal, Muzaffarnagar). A sixth assembly seat headed for bypoll is Suar, following disqualification of SP legislator Abdullah Azam, son of senior SP leader Azam Khan on charges of discrepancy in declaration of his date of birth.
The matter has been pending in court even though Vidhan Sabha records show the seat is vacant.
Official sources in UP assembly told TOI that Speaker Hriday Narayan Dixit would soon intimate Election Commission of India (ECI) on the six vacant seats.
As a rule, election must be held in a vacant seat within six months. This means that byelections will have to be held by November — less than four months before the high-stakes Uttar Pradesh assembly elections next year.
The development comes amid whirling speculation about a possible cabinet expansion soon after the state government manages to blunt the Covid second wave. Speculations gained momentum on Sunday, a day after PM Narendra Modi's trusted aide and former Gujarat cadre IAS officer, Arvind Kjumar Sharma, met chief minister Yogi Adityanath.
As per reports, Sharma has been at the helm of Covid management in Modi's parliamentary seat of Varanasi. Sharma, who has been camping in Varanasi since April, has been attending regular review meetings with Varanasi and other district officials to oversee Covid management.
Chief Minister Yogi Adityanth went for a cabinet expansion in August 2019 to accommodate 18 ministers, including Ghatampur MLA Kamal Rani Varun and Vijay Kashyap.
While Kamal Rani Varun succumbed to Covid during the first wave in August last year, Kashyap fell victim to the virus last week.
Uttar Pradesh also lost senior BJP leader and cabinet minister Chetan Chauhan to Covid last year. This way, there is room for accommodation of three legislators in the state cabinet.
FacebookTwitterLinkedinemail">EMail