Local pharmaceutical companies are expediting the development of antidepressants as more people suffer from anxiety and depression amid the coronavirus pandemic.
According to a survey by Korea Health Promotion Institute, 40.7 percent of the respondents said they experienced anxiety and depression because of Covid-19, which is often called "corona blues" in Korea.
After the outbreak of Covid-19, 26.8 percent of people aged between 19 and 34 said they felt suicidal, according to a report by the Seoul Youth Guarantee Center. The proportion was about 10 times higher than 2.7 percent in the previous report before Covid-19.
On Wednesday, the Korean Neurological Association said the incidence of depression and anxiety symptoms more than doubled worldwide since the outbreak of Covid-19. Korea, in particular, had a 36.8 percent prevalence of depression, which was the highest among OECD members, the KNA said.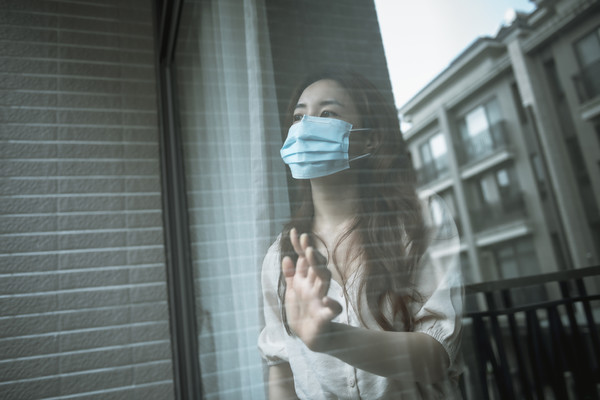 As mental health became a major social issue, the pharmaceutical and biotech industry is moving quickly to develop or roll out an antidepressant with a new mechanism.
Janssen Korea released Spravato Nasal Spray (ingredient: esketamine hydrochloride) last year, after winning approval in June to indicate treatment-resistant depression (TRD). In December, it also won the indication for depressive symptoms in adults with major depressive disorder with acute suicidal ideation (MDSI) or behavior.
Esketamine, the main ingredient of Spravato, improves depressive symptoms rapidly by regulating the activity of a glutamic acid receptor, called N-methyl-D-aspartate (NMDA) receptor, in the brain. It increases neurotrophic signaling and restores synaptic connections.
Local biotech firms are also actively conducting R&D for antidepressants.
Vivozon disclosed the results of an animal test on its investigational non-narcotic analgesics, VVZ-2471, on April 7. The company said it confirmed the drug's previously reported effect to prevent and treat drug addiction and proved its anti-anxiety and antidepressant effects.
To check the anti-anxiety effect, the company ran an "elevated plus maze" test using rats. To evaluate the antidepressant effect, it conducted a "tail suspension test" using mice.
A similar level of drug effect was confirmed in both experiments in which researchers administered psychotropic drug Diazepam and the selective serotonin reuptake inhibitor (SSRI) antidepressant Fluoxetine to the positive control group, respectively.
Vivozon is conducting non-clinical trials of VVZ-2471 and plans to apply for a phase-1 study of the drug candidate to the Ministry of Food and Drug Safety within this year.
Neurobiogen said in April that it had completed the registration of a substance patent for KDS2010, a drug candidate for neurodegenerative diseases such as depression, dementia, and Alzheimer's disease, in the U.S.
With the patent registration, Neurobiogen has secured patent rights for KDS2010 in 14 countries, including the U.S., Canada, and eight nations in Europe.
After verifying the drug candidate's various pharmacological properties, the company said the substance could be delivered to the brain with significantly high efficiency even when taken orally. The candidate did not cause any toxicity or side effects, the company added.
Neurobiogen plans to apply for a phase-1 study to the ministry within this year.