Thursday marks the first day fans can attend a Major League Baseball game since 2019 and return to amusement parks that have been closed for a year.
SACRAMENTO, Calif — ABC10 is following the latest coronavirus statistics and vaccine news for the Sacramento region and the state of California.
This blog will be updated throughout the day with the latest COVID-19 news. Click HERE to learn when and where you can sign-up to get the coronavirus vaccine near you.
Updates from March 31 can be found here.
Nevada County opening COVID vaccination appointments to anyone 16+
Nevada County is offering Pfizer coronavirus vaccinations to anyone age 16 and up beginning April 1.
According to the Nevada County Public Health Department (NCPH), said it decided to open up eligibility to everyone because of a steady supply of both vaccines and appointments available.
Health officials also said they made the decision because they are seeing more virus transmission in younger adults.
The Pfizer vaccine is the only one that has been granted emergency use approval for people age 16 and 17.
How to schedule an appointment, according to NCPH:
Public Health appointments are available via MyTurn.ca.gov or 1-833-422-4255 for our clinic in Grass Valley. We post new appointments every Friday around noon for the following week.
Vaccine is free and you don't need insurance to get your dose. However, if you have insurance, have your insurance info ready when you book your appointment via MyTurn.ca.gov.
16 and 17-year-olds can only receive Pfizer vaccine. Make sure that is the clinic you sign up for.
Yuba County opens vaccine eligibility to more residents
Beginning this week, Yuba County Public Health will start offering COVID-19 vaccinations to residents and people who work in the county who are 18 years old and older. 
Earlier in March, Gov. Newsom announced that the state would allow all residents age 16 and up to receive the vaccine starting on April 15.
Those who qualify can begin registering this weekend. 
Youth sports blamed for small spike in Sacramento County COVID cases
Sacramento County reported a small uptick in cases based on the California Department of Public Health's data for tier assignments. The seven-day average case rate per 100,000 residents for the county rose from 7.4 to 7.5 for the weeks ending on March 22 and March 29 respectively.
Sacramento County Public Health Officer Dr. Olivia Kasirye said this uptick could be attributed to youth sports returning and added that the outbreaks within the youth sports communities have remained small.
"When cases are reported and identified, and we make sure that the rest of the team is quarantined. The outbreaks have been very small," Kasirye said.
While more people are gathering with sports, spring holiday gatherings, and more reopenings, Kasirye said the state's tiered approach to reopening and vaccination efforts has helped stave off a fourth wave of the coronavirus so far.
"But definitely, there is some concern because of the uptick, so we continue to monitor that," Kasirye said.
With increased travel from states experiencing the fourth wave of cases, Sacramento County remains cautious of a potential fourth wave starting locally. Kasirye said she wants to remind the community there is still a travel advisory in place for California.
Latest coronavirus numbers in California
According to the latest figures from the California Department of Public Health (CDPH), California has 3,570,660 confirmed coronavirus cases to date.
There have been 58,90 COVID-19 deaths since the start of the pandemic, with the state only announcing 154 new deaths on Thursday.
As of April 1, a total of 18,401,747 vaccine doses have been administered statewide.
Tap here to read more from the CDPH.
Governor getting vaccinated in L.A. 
As the state expands vaccine eligibility to residents 50 years old and older, Gov. Newsom joined the group by getting his vaccine in Los Angeles Thursday morning. 
Newsom live-streamed his shot and then spoke to the media, where he said the state is tracking seven variants known in California. The governor received his "one and done" shot of the Johnson & Johnson coronavirus vaccine. Wearing a mask, Gov. Newsom kept the mood of the livestreamed vaccination light. State Health and Human Services Secretary Dr. Mark Ghaly delivered the shot. The 53-year-old governor dressed casually in a T-shirt and jeans. 
California has administered more than 18 million doses as of Thursday and 6.7 million people are fully vaccinated. 
COVID-19 variants are driving case surges, new research shows
New research put forward by the School of Veterinary Medicine at UC Davis shows that new coronavirus variants are driving surges in cases. 
Two genome sequencing researchers, Bart Weimer, professor of population health and reproduction, and graduate student DJ Darwin R. Bandoy, looked at 20,000 sequences of COVID-19 virus samples collected from the United Kingdom in early 2020 and compared them with case data from the time period. The researchers found that the more variation in the virus's genetics, the more case numbers steadily climbed. 
The research also found that measures such as banning gatherings, mask mandates and social distancing were effective in controlling the spread of disease from coronavirus variants. 
Reopening means more opportunities in California
April brings a fresh breath of warm spring air to California after a stale year of coronavirus closures. 
Many activities Californians haven't been able to enjoy for most of the past year are suddenly within reach as the state reopens more widely. Thursday marks the first day fans can attend a Major League Baseball game since 2019 and return to amusement parks that have been closed for a year. Some health officials who fear a new wave of infection sweeping the U.S. warn residents not to let their guards down after the state managed to limit COVID-19 outbreaks.
Resources guide for California families
ABC10: Watch, Download, Read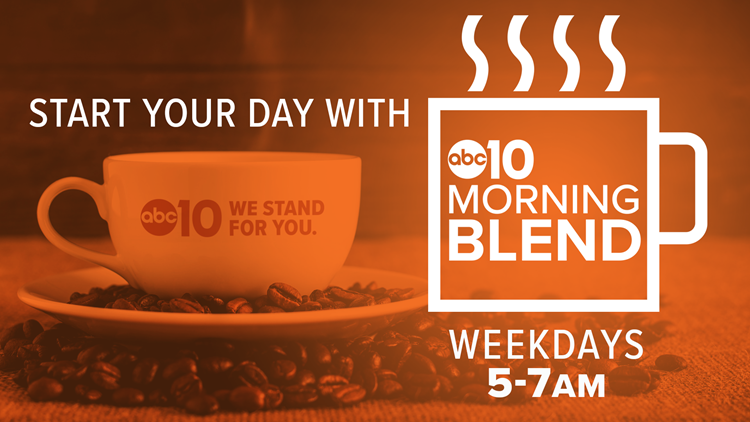 Extended Interview: Health expert breaks down the likelihood of entering a fourth wave in California